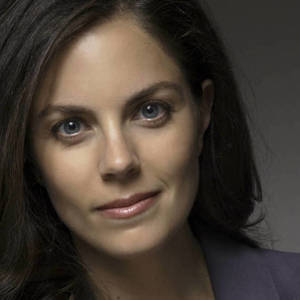 Molly Crockett
Special guest
Dr Molly Crockett is an Assistant Professor of Psychology at Yale University and a Distinguished Research Fellow at the Oxford Centre for Neuroethics. Prior to joining Yale, Dr Crockett was a faculty member at the University of Oxford's Department of Experimental Psychology and a Fellow of Jesus College. She holds a BSc in Neuroscience from UCLA and a PhD in Experimental Psychology from the University of Cambridge, and completed a Wellcome Trust Postdoctoral Fellowship with economists and neuroscientists at the University of Zürich and University College London.
Molly Crockett has been a guest on 2 episodes.
February 27th, 2018 | 1 hr 51 mins

evolutionary psychology, internet, moral outrage, trolleyology, twitter

It's been 5 years since Molly Crockett has been guest on VBW. During that time she's completed a post-doc at University College, London and become a professor at Yale University. And we're...well, we're still doing the podcast. Today Molly joins us to talk about moral outrage in the age of social media. Has the outrage changed now that we express so much of it online? Does it contribute to polarization and social division, or give a voice to the less powerful? How can we harness the benefits of online outrage while minimizing the costs? Plus, Dave and Tamler perform an exorcism on the unholy offspring of evolutionary psychology and trolleyology.

April 21st, 2013 | 1 hr 20 secs

Dave and Tamler begin with a brief, heartfelt discussion about the Boston Bombings. In the second and third segments, Molly Crockett joins us to challenge Fiery Cushman for the prize of classiest episode ever.