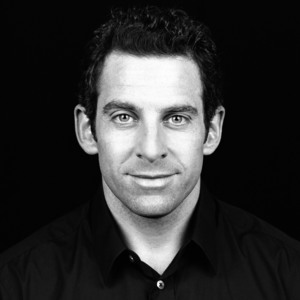 Sam Harris
Special guest
Sam Harris is the author of five New York Times bestsellers. His books include The End of Faith, Letter to a Christian Nation, The Moral Landscape, Free Will, Lying, Waking Up, and Islam and the Future of Tolerance (with Maajid Nawaz). The End of Faith won the 2005 PEN Award for Nonfiction. His writing and public lectures cover a wide range of topics—neuroscience, moral philosophy, religion, spirituality, violence, human reasoning—but generally focus on how a growing understanding of ourselves and the world is changing our sense of how we should live.
Sam Harris has been a guest on 3 episodes.
October 6th, 2015 | 2 hrs 29 mins

Dave and Tamler celebrate their 75th episode by welcoming six BFFs of the podcast and asking them to share the biggest thing they've changed their minds about in their professional careers.

February 27th, 2015 | 2 hrs 46 mins

Sam Harris gets back in the VBW ring for another round on moral responsibility, ethical theories, and the grounds for our obligations to other people.

December 15th, 2014 | 2 hrs 32 mins

Bestselling author and friend of the podcast Sam Harris joins Tamler and Dave for a marathon podcast. (Seriously, pack two pairs of astronaut diapers for this one).