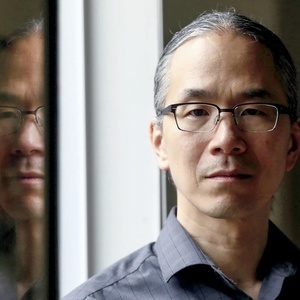 Ted Chiang
Special guest
Ted Chiang has been a guest on 1 episode.
May 25th, 2021 | 1 hr 57 mins

bullshit, evolutionary psychology, soma, ted chiang, video game

We've done deep dives on three of his stories, and now THE MAN HIMSELF, multi-award winning science fiction author Ted Chiang, joins us to explore the post-apocalyptic world of the video-game SOMA. You play Simon Jarrett, a man who goes for a brain scan in Toronto and wakes up a 100 years later in an underwater research facility, the last remaining hope to preserve human consciousness from extinction. Pizarro confronts his worst nightmare, a first-person experience of
stepping into a transporter-style scenario. We talk about how video games can make philosophical problems come alive, what "fission-cases" tell us about personal identity (Tamler's note: this really should count as our Parfit episode), what it's like to be conscious without a body, the problem with thought experiments, and lots more.

Plus, a new evo-psych study on why bullshitting is adaptive – convince people you're smart and save energy while you do it!